The Environment
Our environment is curated to encourage the children to investigate, explore and discover. Language, literacy and numeracy are not isolated. Rather, they are explored through a variety of mediums and learning experiences; those which excite and engage the individual child.
Our teachers and educators encourage intelligence through imagination; we use art as a language to represent ideas and express emotions; drawing, painting and sculpture are regular activities that promote creative thinking as are performance; music, dancing, dramatic play and puppetry.
The classroom has a dedicated literacy area which features a range of picture and non-fiction books; a construction space with coloured and natural blocks, puzzles and manipulative materials; and a growing array of treasures from nature: stones, pebbles, foliage, petals, sticks, leaves, pods and seeds.
We believe that identifying and researching beauty and ethics is the indispensible foundation for a livable, sustainable future that everyone speaks about but that seems so difficult to bring about. It is only with an intelligent heart, with courage and with vision that we can proceed. Vea Vecchi, 2011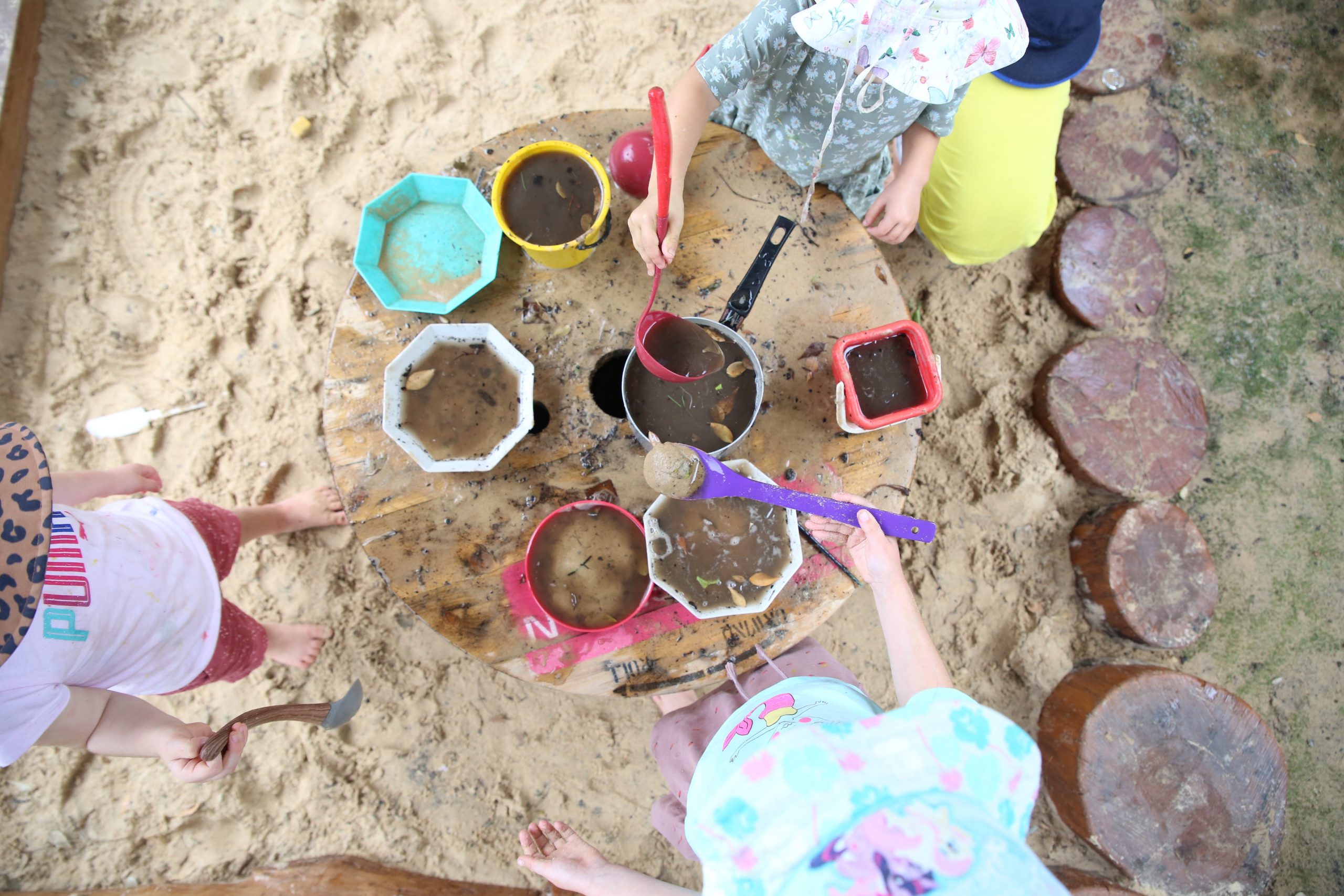 Atelier
Linked to our educational philosophy is the value of creating environments for learning. ACECQA recognises the importance of providing environments that maximise and promote learning (NQS – Quality Area 3). "Contemporary theories and research informed by the Reggio Emilia approach recognise and value the environment as a 'third teacher" (ACECQA 2018). This resonates with our approach at Gumnut therefore we are constantly designing spaces both inside and outside to provoke interaction, curiosity and exploration.
The Atelier
A special part of our indoor environment is the Atelier. Vea Vecchi, who worked as an atelierista at the Diana municipal preschool in Reggio Emilia for over thirty years, and now acts as a consultant to 'Reggio Children' discusses the two functions of the atelier. She says, "the atelier serves two functions. First, it provides a place for children to become masters of all kinds of techniques, such as painting, drawing, and working in clay—all the symbolic languages. Second, it assists the adults in understanding processes of how children learn. It helps teachers understand how children invent autonomous vehicles of expressive freedom, cognitive freedom, symbolic freedom, and paths to communication. The atelier has an important, provocative, and disturbing effect on old-fashioned teaching ideas."
 This process is so important to us that at Gumnut we employ an atelierista to work 3 days each week with our older children. This teacher works together with the children and other educators in a reciprocal way, guiding the children in their projects but also learning from the children. We are all equally curious about the world, constantly discovering new things, constructing theories and applying knowledge.
 At times we think that the relationship with the children reawakens in us a sense of our own childhood, creating feelings of tenderness, curiosity, play, and true pleasure. Vea Vecchi